Fashion Tech Pack Design & Apparel Production Consulting
We are in the business of fashion tech pack design and garment manufacturing since 12 years. My experience says 50% apparel brand start and fail because they don't follow the process. Many clients are not even aware of what a fashion tech pack is and confuse with the spec sheet. Clothing Designer from Urban Purple tries to help clients get to the process by reducing production errors and maximize profit. Our Clients mostly send their queries related to apparel design and sourcing clothing manufacturer for their production run. However, They don't have the style details in place properly. We have written this post to explain our readers and potential clients the basic difference between spec sheet and tech pack. This will clarify what it takes to execute a successful apparel production.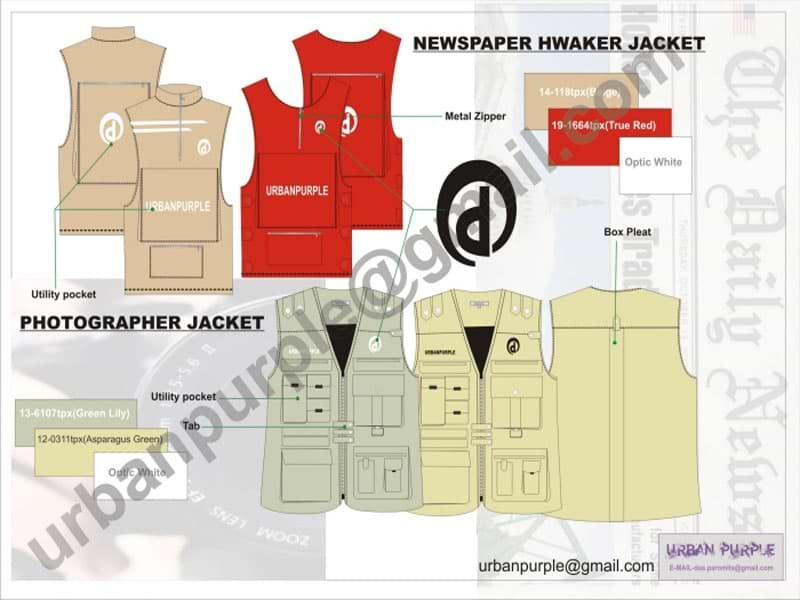 Clothing Design
It's always a plus point if you know how to sketch. You will be able to prepare your sketches for your collection and send it to a technical designer to process from there. You may also explain your idea through images or photos from different styles that you can get from the internet. This, however, takes one more step to fill the gap between what you want and what the designer understands from the image. Once you are done, find a technical clothing designer who can take the rough idea and prepare fashion flats for initial buyer approval.
Apparel Tech Pack Design
Technical clothing designer should assess buyer's ideas for its feasibility. It is important to confirm whether the sketches are workable for further processing. It is important to make sure the buyer's idea is factory producible. Once the technical designer confirms he can start the fashion tech pack. Brands should associate technical fashion designer in choosing fashion flats for further processing. Never go for an apparel production without a proper fashion tech pack in hand. You may end up paying much more in production than saving on tech pack design charges. Fashion Studio Urban Purple offers a cluster of services in launching fashion brand. Get in touch with our technical clothing designer for support in building your brand.
Fashion Studio – Urban Purple
1st Floor, Unit – 12,7th Main, Hongasandra Road Cross, G.B Palya,
Husur Main Road Bangalore – 560068( INDIA ) Tel: +91 9035001810
Start Your Clothing Brand Today
Lets Help You