Preparation Before Hiring Tech Pack Design Service Provider
Having trouble getting a tech pack design service provider to put together your clothing line sheet? Not even sure where to start? You are in the right place. Read through the post and try putting together what it takes to start building your clothing line sheet. Once done we can take it from her and support you with our tech pack design service. A maximum number of new apparel brands end up paying a high charge and spend extra dollars because of their ignorance. They end up paying for getting themselves educated with basics than getting their job done. If you're a new apparel brand, make sure follow the steps I have mentioned here. This will make you prepared to speak to any tech pack design service provider and get a correct quote for your collection line-sheet and tech pack design. I've included some special hacks just for you!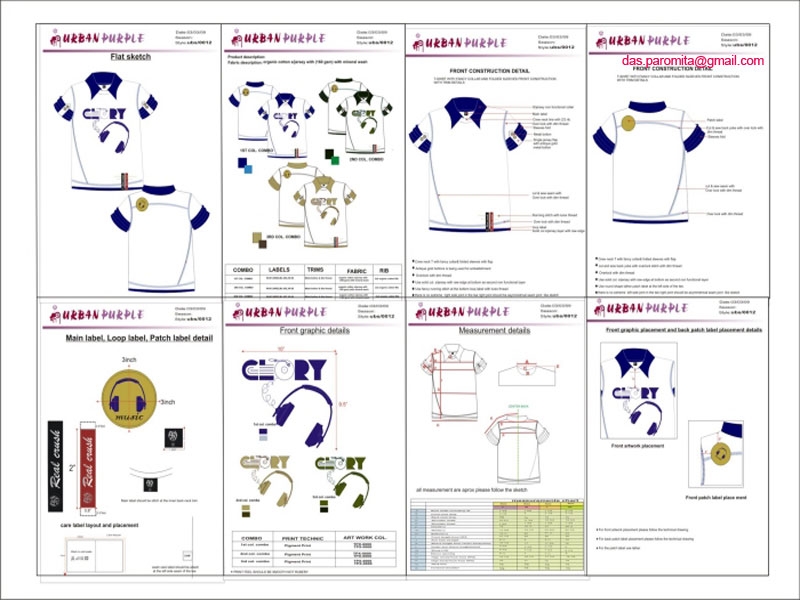 Steps to Follow Before Hiring an Apparel Tech Pack Design Service Provider
Here are some steps that you should follow when you start building your clothing brand. You must keep your vision clear for your apparel brand and make sure your vision is in writing. Prepare a document and write the key selling point of your brand. To make it more precise and understandable to others make sure you know what you want and you can explain this with ease. Here are few questions below which would make it very clear what you should include in your document.
Putting Your Plans Together
Know your unique selling point ?
What age group you are targeting for your clothing brand?
What are the style categories you want to include in your clothing line-sheet ? Example : T-Shirts , Hoodies, Dress, etc
How many styles you want to add in each of your style categories ?
What is your expected production quantity ?
When do you actually want to start selling your products in market finally ?
First figure out the answer to the above queries that you will face from almost all the tech pack design service providers. the hack is if you are having the answer of those queries you get a perfect quote from your clothing designer and this will help you move ahead quickly and effortlessly. From my experience, I am saying a maximum number of people who contact me to build their clothing line do not even know what they want and by the time, they know the process it's too late. Please follow clothing tech pack for more information about how tech pack is developed and more insight on tech pack design.
Visualize your Apparel Collection Line-Sheet
Once you are done with your line-sheet details and list of your collection the next step is to figure out the visual part. Now pick one style at one time and figure out what it should look visually. Seems difficult for you ? No, it is not ! go to Google and search for this using google image search. Pick at least 3 images from your search for each of your style and save it in one folder. Name the folder with the style name. It is always good to give a unique name to your style. For example for a t-shirt give the name #TS001 . This way you will be very clear what you want from the style you are about to design. Do this for each of the style from every category. Now you are ready to hunt for a Tech Pack Design Service Provider. enjoy!!
Start Your Clothing Brand Today
Lets Help You